All You Need To Know About Virtual Reality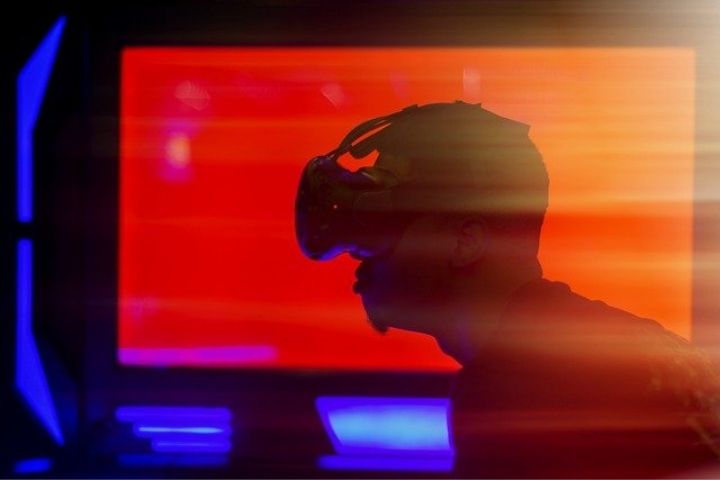 Virtual Reality is an experience that is completely different that we discuss in this article.
We are currently in an atypical situation in which many of us still have to stay at home most of the time for the good of society as a whole. We have no choice but to join forces to overcome this time as soon as possible and in the most bearable way.
 Fortunately, we live in a present day where the digital world coexists with the daily life of the human being, allowing us to alleviate boredom through online content , finding forms of interaction and entertainment that do not involve us having to leave home.

Thanks to the constant evolution of

technology

, there are digital solutions that allow us, for a few moments, to escape from the delicate situation that the world as a whole is going through. These digital solutions, in addition to providing us with information in real time, allow us to forget that we are confined in our homes, without going to school or university, without being able to travel or attend concerts or other activities with our friends.

Among the different digital alternatives available to citizens we find augmented reality and

mobile virtual reality

. Both are, separately, sets of innovative technologies that achieve, from a simple mobile, that the user can enjoy experiences that make him feel that he is away from home.

Specifically, mobile augmented reality uses the

smartphone

camera and computer vision algorithms to understand what is seen through the device and superimpose virtual objects and everyday spaces on that vision in a realistic way as if we had them in front of us. An example of this was the highly acclaimed 'Pokémon Go' , which conquered the hearts of many fans of the saga.

On the other hand, mobile virtual reality allows you to experience a world totally created by computer, completely different from the real world, thanks to glasses that allow stereoscopy. These glasses can be made of simple cardboard or plastic, and with a mobile inserted in them, we get virtual reality glasses with multiple possibilities.
Augmented Reality: Previous Steps And Recommendations
Enjoying mobile augmented reality is easier than ever and is available to everyone. You will have to search for "

Google Play Services for AR

" in the upper bar of the Google Play Store and install the application. At this point only compatible mobiles will be able to proceed with the installation, although there will be no problem, since almost any current mobile is capable of running augmented reality content. On iOS, if the mobile supports it, there will be no previous steps to be taken. After completing the instructions, you will only have to choose content!
To The Universe, And Beyond!
What better way to get out of the house than to travel directly into space. 'Solar System AR' offers the possibility of exploring the solar system from the living room. You will be able to move around and discover neighboring planets up close, as well as get closer to the sun without burning yourself. 

You just have to download the application in the link below and run it. After opening it, you must point the camera at the ground and touch the screen. The sun and planets will appear immediately. You can get closer to the Sun or the Earth simply by moving with your mobile.
Zoo At Home
Animals are part of our social circle, particularly dogs and cats. But what if we could be next to a tiger or a duck? Thanks to Google we can have a zoo at home. You simply need to look for an animal of interest, such as a lion or a bear.

In the results, under the images, an animation will appear and by clicking on "

View in 3D

" you will be able to see and hear it; although the magic arises when, by selecting " See in your space", it appears instantly on the floor of your living room. Among the possible animals are the lion, tiger, leopard, shark, hedgehog, duck, emperor penguin, wolf, bear, horse, turtle and a long list that you can discover on your own.
Would You Like To Remodel Your House?
Thanks to the '

AR Plan 3D

'

application

you will be able to take measurements to the millimeter of your stays and, now that we have a little more free time, plan a future remodeling. The process is completely guided and in less than 5 minutes you will have a plan and a 3D model of your room

The augmented reality catalog is constantly growing and you can find many other applications of different kinds. It would only be necessary to write what you like the most followed by "AR". For example, when you search for "draw AR" in the Google Play Store, ' Just a Line ' will appear, an application that allows you to paint over the world around you, bringing out your most artistic side.

On the other hand, ' Kings of Pool' encourages us to continue practicing our billiards skills without the need for a game table and, thanks to ' YouCam' , you can try new makeup without having to visit a store or hairdresser.
Virtual Reality: Previous Steps And Recommendations
Virtual reality

has the quality of transferring the user to another world. For this, you will need cardboard or plastic glasses that allow you to see the virtual environment stereoscopically. On the other hand, if you like crafts you can assemble your own glasses thanks to Google's ' Cardboard Kit '.

If you already own a pair of glasses, it will be as easy as installing the virtual reality service that can be downloaded from Google. When you open it, you will have to scan the QR code that comes with the glasses so that the mobile adapts to your viewer. All that remains is to enjoy the content in virtual reality.