All You Need To Know About Best Laptops Of 2021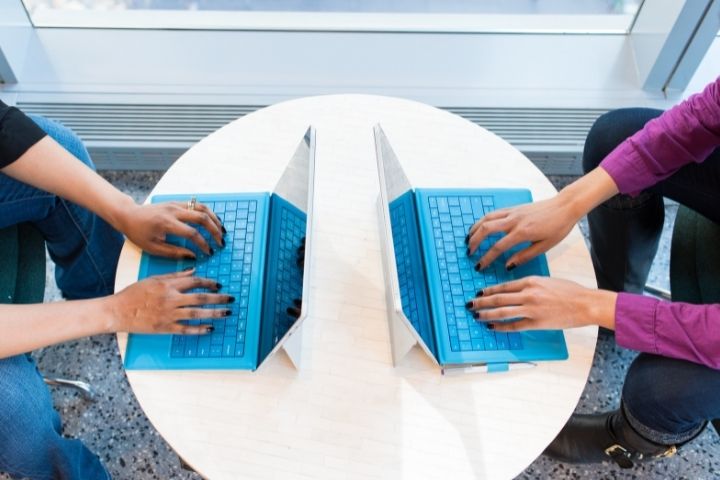 There is a wide price range among the best laptops and we have done our best to test models across the spectrum. If you want to see cheap laptops on sale, you just have to skip this part and go down to the middle of the article (or click here directly).
Recommended High Performance Laptops
We start the buying guide by showing you powerful computers that move everything with extreme ease (except last generation video games in high graphic quality). Whether for work or entertainment, these multitasking laptops will amaze you. They start in seconds, transfer files at high speed, you can even watch high-resolution videos on YouTube while unzipping files, encoding videos and transferring movies to your phone (all at the same time without noticing slowdowns).
LG Ultra 17U70N-J.AA78B

ASUS TUF Gaming F15 FX506LH-HN042T 

LG Ultra 15U70N-J.AA78B

HP ENVY 13-ba0005ns
The Most Powerful Laptops On The Market
At the higher end of the market are the massive gaming workstations and platforms that cost several thousand euros. A laptop will not only offer immense computing power and performance today, but its lifespan will also be much longer than that of any lower performing computer.
In this section you will see equipment with 4K screen resolution, latest generation Intel Core i9 processor, 32 / 64GB of RAM, NVIDIA GeForce RTX 2070-8GB graphics card (up to the Nvidia RTX3080-16GB) and large SSD storage capacity. These are not casual purchases. Let's say they are the showcase for what we will see in the coming years when they drop in price.
MSI GS66 Stealth 10UG-247ES

Gigabyte AERO 15 OLED YB-9ES5750SP

MSI GS66 Stealth 11UG-073ES

MSI GE66 Raider 10UG-270ES
Mac or Windows?
From the outset, many people know whether they want a MacBook or a laptop with a Windows operating system. If you are familiar with one of them, the most logical thing is to buy a laptop that runs the same type of operating system.
The macOS and Windows interfaces have never been so similar before, and the most popular apps work just as well on either platform (or at least have alternatives that work similarly). If you are interested in change, it is not as important as it used to be years ago.
Also Read : What Are The Best Smart TVs For Streaming In 2021?
If you are not tied to a particular operating system, the most important factor is how easy it is to get help and repair support. Do most of your friends and family use Mac or Windows? Do you have an Apple store nearby? If you are self-sufficient go with whoever you want. Both systems are good.
Recommended Mid-Range Laptops
Many people wonder which laptop should I buy for home use? If you are looking for a normal computer with a price between 600 and 900 Euros, it will be easy for you to choose a PC with the list that I will show you after giving you a bit of information.
Normally, a laptop for home use is used to browse different Internet pages such as Electronica Hoy or YouTube, access social networks, work, buy on Amazon, or entertain yourself with series and movies (to give several examples). In such a case, if we exclude the high-performance feature for playing modern video games with the high graphics settings or other heavy tasks like 4K video editing, it is not necessary to invest too much.
ASUS VivoBook 14 K413JA-EB573T

Huawei Matebook D14

HP 15s-fq1044ns

Microsoft Surface Laptop 3 
For Basic Tasks And A Little More
A cheap laptop is not a high-performance computer or the best option for professional gamers, designers or programmers, but in light tasks of the day they are quite effective, being an excellent option for students with a low budget and to work from home. They start quickly, open programs without delay, and are quite efficient in common tasks.
For the price they have, the SSD drive is a success although in some cases it is of low capacity. But if you are looking for additional space, a USB 3.1 memory or an external SSD hard drive will provide you with all that storage you need when storing music, series, movies or other large files.
Also Read : All You Need To Know About Workflow
Most of the laptops listed below also have SSD storage, Windows 10, and a Spanish keyboard. The downside is that they sell out too fast. So if you're looking for a current laptop in this price range and it's on sale, don't expect too much. Ready to see the best deals on current entry-level laptops?
HP 15s-eq1068ns

HP 240 G8

Lenovo V14

HP 15s-EQns

HP 15s-fq2037ns
Also Read : Smart Speakers And Assistants – The New Technological Revolution