Business Communication: How To Stand Out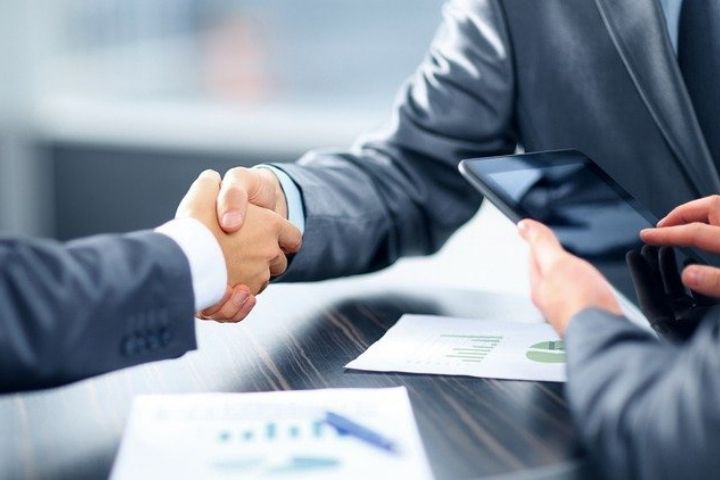 Business Communication : Indeed most entrepreneurs are discouraged by the many competitors. It's not always easy to sell when there are already entrepreneurs selling the same product or service as you. So you have to put a lot of effort into getting consumers to come to you and not to competitors. But your competitors also use corporate communication to attract consumers to them. This puts us in front of a major problem because consumers will be bombarded with several communications from different producers for a similar product or service.
Then you ask yourself:
How to communicate in times of crisis like the one we are going through with the COVID 19 pandemic?

How to stand out and stand out from the crowd on the communication side?

What are the tricks to attract consumer interest?
To deal with this subject well, I am sharing a short inspiring video with you, then we will see how to create a good reputation with consumers, we will then insist on innovating on the advertising side and finally we will highlight the impact of good social actions on consumers.
Create A Good Reputation With Business Communication
Your happy customers are your best salespeople
Indeed, satisfied customers are the most credible communicator to other consumers. Thus, the basis of a good reputation in customer satisfaction. All the efforts that we are going to see below would be useless if your product or service does not satisfy customers. That said, the primary action is to ensure that customers are happy. Pay attention to the welcome, the reception, the quality of your product or service, etc.
Note that lowering the price is not really the only source of customer satisfaction. This operation is a little dangerous for your business because if you lower the price, your business may not be profitable in the long term and will therefore not be viable. It is better to bet on the quality of the product and the service rather than just lowering the price.
By word of mouth or on social networks, customers will talk about your product or service in a positive way, and the best part is that all this is free publicity. In addition, satisfied customers convince other consumers better than an advertising spot.
It is also possible to have a recommendation written by a loyal customer, it is a little less natural but it still retains the idea of ​​a satisfied customer and that is the main thing.
Strengthen ties with customers and create momentum
You have to invest in a good relationship with customers, so make the effort not to lose consumers who have already won over. Ask for their opinions, they need to feel listened to and improve your product or service according to their recommendations. For example, distribute calendars with your logo to build customer loyalty, pens or key rings with your logo for customers who buy X products.. Invite customers to attend the presentation of a new product or service. The idea is that they need to feel like they belong to your brand. Choose your advertising objects well, of course: corporate communication must make sense and be aligned with your positioning.
Advertising Innovation
Surprise the public, call on a graphic designer, use humour
In front of all the advertisements and communications from competitors, it is imperative to stand out and anchor your product or service in the subconscious of consumers. To do this, we must innovate. Ask for reinforcement in the creation of advertising, call on artists, specialists. Standing out is not an easy thing to do, it's a big battle, so on the budget side, you have to invest well in this area.
Choose a simple and clear message. You should not communicate several messages at the same time. To do this, you have to determine the strong point of your product or service. Answer the question: "Why would consumers buy from me rather than from my competitors?" ". Add humour, enigma, emotion in your ad to firmly anchor the message. Highlight joy if your product evokes joy, and the same for comfort, luxury, etc. The idea is to create the "buzz", but be careful not to shock people too much the buzz is good but it does not necessarily boost sales if it is negative.
Set up sponsorship to make its customers its ambassadors
It's a good idea to set up a referral system so that your customers become your ambassadors. A customer who sponsors another can benefit from a reward for example.
Cross Advertising
Cross-advertising is mainly used for Internet users: it takes the form of exchanging links between two websites to improve the position of each on search engines, for example, the creation of editorial articles that talk about the other, etc. Naturally, your products should not be in competition in this kind of operation.
Also Read : Scrum Methodology
Corporate Communication: Doing Good Social Actions
Support a social cause
To have a good image with the general public, you have to support social causes, do good social actions, help the poor and promote it to customers. People always appreciate generous entrepreneurs.
To respect the environment
Respecting the environment is everyone's duty. To preserve a good image, respect the environment and show it! Customers have more confidence in responsible companies.