What Are Cryptocurrencies? All You Need To Know About It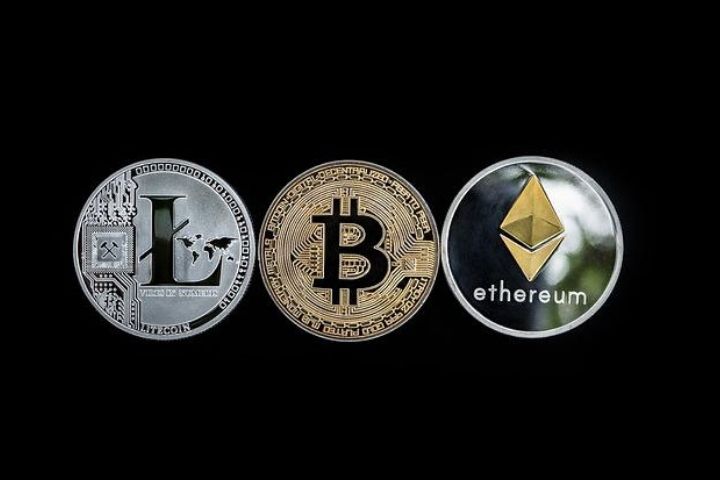 Cryptocurrencies are a type of digital currency that uses encryption of the same category in its different operations, such as money transfers or the payment of a certain product or service. They are presented as one of the great trends of the digital world. Such digital means of exchange can be operated like any other traditional currency, but they remain outside the control of governments and financial institutions.
There are a lot of cryptocurrencies available, each of which will have its own features and applications. Those with the largest market capitalization right now are a minority that includes bitcoin, bitcoin cash, ether, litecoin, ripple, and dash.
How Do Cryptocurrencies Work?
Cryptocurrencies can be used anywhere in the world, as long as they are admitted by the payer and collector. The latter is a fundamental premise, since if no one accepted it as a medium of exchange, it would have no value.
Being digital currencies, bitcoin cannot be acquired or treasured outside the borders marked by the Internet and, therefore, requires a digital wallet where our credit can be stored. This wallet, popularly known as "wallet" can be carried comfortably on a pendrive or stored in the cloud.
One of the first ways to obtain bitcoins is to be a "miner", that is, generating new units of this currency. Its name comes from when gold was accepted in many societies as a medium of exchange and extracted from the mines.
Bitcoin uses advanced cryptography and verification systems that require very different mathematical calculations, the great computational processing capacity that today requires the extraction of a new unit makes this alternative impossible to perform with the performance presented by current computer equipment.
Today there are companies specialized in cryptocurrency mining that use computer clusters of up to $ 150,000 in value. The result is very large computers with enormous computing capacity.
Another way to obtain Bitcoins in a more feasible way is to exchange them, buying them from people or companies that have them. The most common way is through the exchange houses, spaces very similar to how the old currency exchange offices operate, but with a presence that is reduced only to the Network.
Most cryptocurrency operations work through a decentralized cryptocurrency mining network that ensures the validity of such actions. Each new operation is added to that blockchain to which all the previous operations are incorporated in a secure way, which will allow the information not to be lost.
Types Of Cryptocurrencies
In the market there are many different types, the main ones are detailed below:
Bitcoin
When we talk about cryptocurrencies, we have to refer to Bitcoin, which was the first cryptocurrency developed in 2009 on the initiative of Satoshi Nakamoto, who implemented a virtual currency, supported by the concepts of open source, P2P networks and digital signature.
One of the advantages of Bitcoin is that it will allow the implementation of secure economic operations, outside the circuit of traditional economic agents and without intermediaries through a system of computer algorithms. All these operations are validated on the Blockchain.
Ethereum
For many it is presented as the great rival of Bitcoin. Etherum is a cryptocurrency that is based on Blockchain technology and incorporates the possibility of creating smart contracts, a most practical operation for call options.
Litecoin
Emerged in 2011, this cryptocurrency has an amount limit of 81 million. Regarding its value, Litecoin closed last year 2017 at 315 dollars and, today, it is one of the most valued virtual currencies by experts. It basically focuses on exchange, functioning as a traditional currency and is having a huge impact on trading.
Ripple
Ripple becomes one of the alternative references to Bitcoin to consider. Born in 2012, according to the quotes it is one of the most valuable virtual currencies in the world, as stated by many different studies carried out in this regard. Compared to what happens with those we have seen before, Ripple is controlled by a company and provides its platform and wallet services to large banks such as Santander or Bank of America.
Dash
Emerged on the Darkweb in 2014, one of the main advantages of Dash is that it allows online micropayments that will be validated by a decentralized network. This cryptocurrency is supported by a P2P system and has tens of thousands of users around the world. Dash's value at the end of 2017 is $600.
Zcash
This cryptocurrency, born at the end of October 2016, came to quote a total of 33 bitcoins in the first minutes of negotiations. But, unlike Bitcoin and others analyzed before, Zcash automatically hides the identities of senders and receivers, as well as the amount of all the transactions we make on a Blockchain.
Monero
It is presented as another alternative to Bitcoin. Monero is a virtual monero more private and anonymous than its predecessors. Emerged in 2014 has become the most demanded, for its characteristics, within the black market of the Internet, in what is known as the Deep Web.
You can't counterfeit and you cut out the middlemen.
How To Invest In Cryptocurrencies?
To invest in cryptocurrencies it is very important to have a wallet or wallet as we have specified in previous lines. To do this, you have to install the software on your computer and obtain a unique address where you can create digital signatures and verify the amount for access to the wallet.
One of the best known is Coinbase, where you can exchange any currency for a virtual one. You could say that it is a kind of online bitcoin wallet to buy, sell, send, receive and store cryptocurrencies.
Also Read : Payment Methods In eCommerce