How To Improve Customer Service By Automating Your Services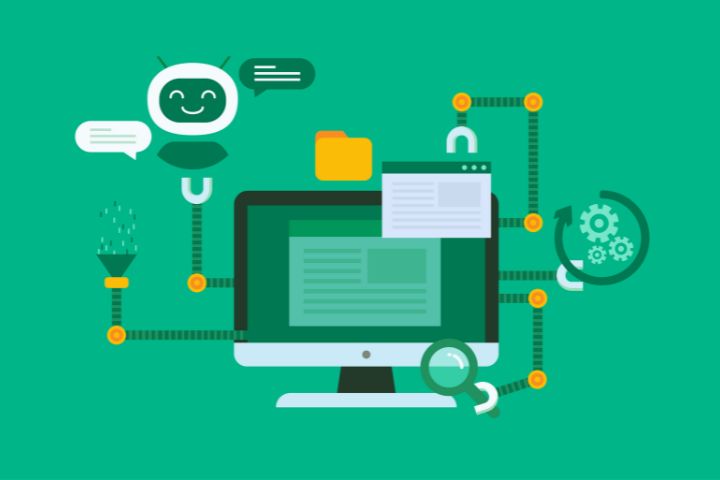 Customer Service : There was a time when everyone could easily go to a local store and take their time choosing the perfect birthday gift for someone. Now, no one has a choice but to do it in a web store. If you break a mug from a nice game you have and want to replace it, you will also have to do it online.
We are using some simple scenarios to illustrate, but it also applies to more complex issues. With stores still closed and as a direct effect of the pandemic, people are now spending more time online than ever before. However, seeking contactless human interaction is not easy for everyone. People can feel lost and stressed based on queries. And that makes us wonder if customer support teams are up to the pressure. They must adapt and improve their basic strategies to this new context that has become a reality for everyone.
Customer Service
We cannot forget that agents are human. And the pressure they have can be overwhelming. Automation of customer service is very convenient to ease the workload. However, customers are not the biggest fans of chatbots. So why are companies still using automation? Because if done correctly, it can be a gold mine.
Customers have been known to seek support when they are having difficulties, either because they are looking for information or need a solution to a problem that has been brought to their attention. Furthermore, according to a recent Infobip report, 74% of customers consider that the messages sent by companies lack a human and personalized touch. They want to be heard and feel that someone is paying attention to what they have to say.
This highlights the need to find a certain balance between automated services and agents working in real-time.
What Are The Positive And Negative Points Of Automation?
Before talking about how to improve customer service automation, it is essential to point out the advantages and disadvantages of choosing this path. First of all, we can highlight how amazing it is that a computer today can easily collect so much data. In addition, it allows the use of labels that can help manage a database, and guide the agents that will search for information in it.
By using chatbots, customers can get an answer anytime they need it in a few easy steps. It's also less expensive since you won't need multiple agents to handle chats. Through chat support, customers can also be guided through frequently asked questions. However, there are some disadvantages. Complicated questions are more difficult to solve, and even if you are careful about the words you choose first, they are still automatic. There is a fine line between programmed and natural sounding. If your customer follows the instructions of a robot without the option to talk to a real person, they will probably leave the website and try to find what they are looking for elsewhere. Hence the importance of working with multiple channels.
Choose The Right Channel For Customer Service
Initially, you have to find a way to communicate at the right time and through the right channels. Does your target customer like WhatsApp, email, or both? It is essential to show that you understand them and that you know what they are looking for. In this way, you will be able to offer answers that matter, building a personalized approach. We are moving towards a reality where people are willing to try different channels. Technology is no longer a monster, but each generation has its preferences. And it is the function of each company to communicate correctly to its target audience. However, we cannot ignore the importance of creating a workflow to better utilize these different channels.
Focus On What's Relevant
Regardless of the channel, nobody wants to receive spam. Customers expect companies to offer them relevant content. Infobip's report showed that 31% of people are more likely to engage with companies that understand their desires for products and services. Remember when we talked about the data? They are precious tools to understand the desires of your customers and the best ways to exceed their expectations.
According to the report, these are the 3 contents that consumers most like to receive in their mail:
Discounts and sale details (52%)

Information about the availability of a new product or service (35%)

Notifications about transactions and payments (31%)
Yes, you just read our thoughts. It is possible to automate those categories of information. With a simple email, SMS automation, or WhatsApp Business API messaging template, you can inform your customers about sales, tell them the order is confirmed, and let them know when it's shipped. They appreciate this kind of attention. Finally, some valuable advice for eCommerce owners: consider automation to notify your customers when a specific size or product is back in stock.
Know When To Use Canned Responses For Customer Service
Depending on the service you offer, you can determine what are the most frequently asked questions by customers. From there, you can create a knowledge base and use canned responses to save time. It is efficient and a relief for the high season.
However, it is best to find a way to adapt them quickly. After all, if you rely 100% on canned responses, you run the risk of sounding a bit robotic. Pay attention to your customers' responses and tailor your responses accordingly. For example, did he mention your name? You can then ask if they need help with anything else by adding the customer's name to the end of the sentence. You can do it down to the finest detail and your customers will be delighted.