Guide Sell On Choosing The Best Marketplaces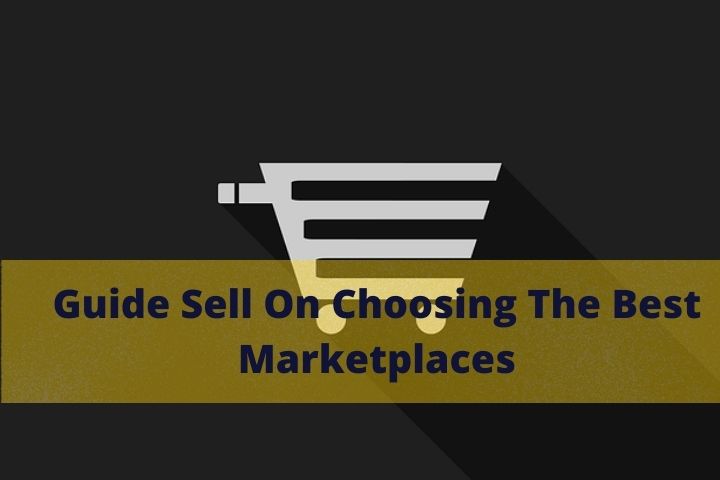 If you have read the first part of this series of articles, you will already know why marketplaces can be a great complement to boost the sales of your eCommerce store tags. But are all marketplaces equally effective?
The truth is that there is no universal answer to this question, and depending on your type of business, there are platforms that are more similar than others, or that can give you better results.
Today we will tell you which are the most popular marketplaces with the most potential according to your market, in addition to explaining how you can strategically select those in which to sell your products.
The Most Important Marketplaces For Your eCommerce
Obviously, as exposure is one of the main advantages of selling on a marketplace, we have chosen some of those with a larger showcase.
However, don't be dazzled by the numbers: as a general rule, the more active users the platform in question has, the more competition you will have.
These are the most important marketplaces for your eCommerce
Amazon
The e-commerce giant par excellence, with a large presence in Western countries. These are the main advantages and disadvantages of selling on Amazon.
Advantages:
Wide variety of products: books, home, computers, clothing, furniture, food. Although there are all kinds of categories, there are some that work better than others. Those with the most potential are books, consoles and video games, computers and electronics.

A large global marketplace: With

over 150 million Prime subscribers

, Amazon is one of the largest marketplaces in the world. It is ideal for those who are thinking of selling in other countries and need a platform that provides them with an international audience.

Package logistics: Amazon has one of the most impressive package logistics systems in the eCommerce world. Most of the countries in which they operate have the option of delivery in 1 day , something totally incredible considering the number of shipments they handle on a daily basis. Amazon offers its sellers the possibility of using its package logistics system in exchange for a monthly fee.
Disadvantages
:
A lot of competition: being a marketplace with so many buyers, the offer that exists is beastly. That makes competing in highly saturated niches very difficult.

Commissions: the commissions of selling on Amazon are some of the highest. They are different depending on the category, but if you want to do your calculations, here is

a table of rates

.

It is difficult to retain customers and create a brand image: we already talked about this in the first part of this series. Amazon is a marketplace platform aimed at selling the product, but the seller behind it does not stand out too much. Relying solely on Amazon can be negative for your brand in the long run.
eBay
One of the most popular auction platforms in the early 2000s, it is still very present today in the world of electronic commerce.
Although Ebay is mainly known for its transactions between individuals, it can also be interesting for eCommerce businesses. These are its main advantages and disadvantages:
Advantages:
It is the leader in auction sales: auction sales can become a very interesting option for you as a seller. This way, you don't have the pressure to choose a price that is low enough that people will want to pay it, but you also don't want to go wrong by going low and losing money. In this sense, the auction is an excellent way to sell your products regarding the choice of price.

A Huge Market: The latest data indicates that Ebay currently has

183 million active users

tags. A more than interesting market, especially considering that the competition is less than in Amazon.

Low commissions: Ebay charges its sellers a 10% commission. A lower fee than what we would pay on other platforms.
Disadvantages:
You need to sell in a popular category: on Ebay there is a big difference between categories. If you are lucky enough that your product fits into a popular category, Ebay will position you excellently. If not, get used to the idea that sales come to you with a dropper.
The buyer carries a lot of weight: Although many marketplace platforms have systems in place to ensure that all reviews are legitimate, this is something that Ebay still falters at. Many seller profiles have been ruined by a string of unfair bad reviews.
How To Choose The Ideal Marketplace To Sell Your Products
These are the factors that you should take into account to choose the marketplaces that best suit your business:
Type of product: depending on the type of product you sell, one platform will be better than another. Virtually any type of item works well on Amazon, especially electronics and books. If your business is based on cost, AliExpress is a perfect showcase. For second-hand items, antiques and auction sales, Ebay is your ideal platform.
Price range and competition: depending on your pricing strategy, if you sell more premium or more low-cost products, one or another marketplace may be more or less suitable to sell your products. 
Commissions: do not ruin the commissions. This is a point that you should keep in mind in your pricing strategy to sell on marketplace platforms. If you don't have too much margin, opt for platforms with low commissions.