Oppo Reno 6 Pro 5G: Buyer's Review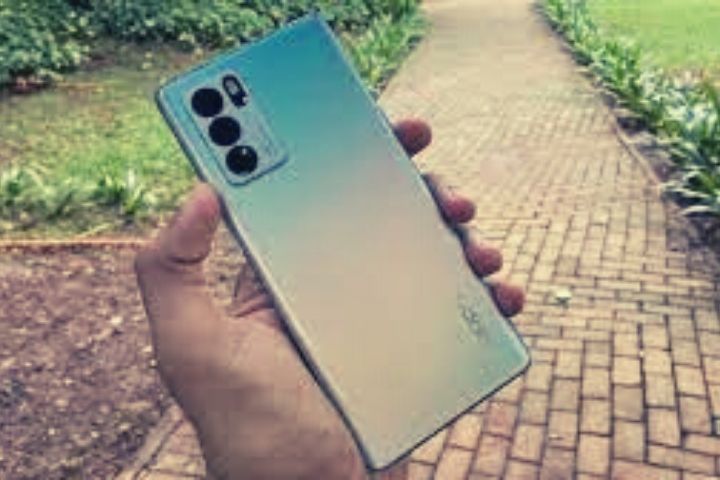 Oppo Reno 6 Pro : OPPO has many mobiles to choose from, but this one above all is designed for those who want to give it a lot of use and are going to get a lot out of it. It costs 660 dollars, a price that may seem high, but the truth is that it is worth it. You should keep in mind that it has 256 GB of memory and 12 GB of RAM, one of the most complete mobiles in this aspect.
We can compare it with any high range, because in battery, cameras or power it will leave us very satisfied. It is a premium mobile, from what is inside, to what we see on the outside with a really striking and beautiful look.
Outstanding smartphone
It is difficult not to give a good grade to this smartphone that manages to show us that you can be good at practically everything. When we use it we realize how well it performs. Not only the components are good, because in the software the ColorOS and Android customization layer, make everything work really well, without failures that spoil our experience.
TOP display
As soon as we take it and use it, we realize that it is too fast, because it has a panel that achieves the result that we would all like. Perfect to enjoy with its bright and vivid colors, which even in full sunlight we will see without difficulties.
The curved screen that it has on the sides makes us immerse ourselves fully in what we are seeing and practically becomes our portable cinema. The battery inside will give for many hours looking at it and connecting wireless headphones, we will be able to watch our favorite series without discomfort. We will enjoy them as much as at home, although from anywhere in the world, for example, lying on the beach or in the mountains.
Can even be used to play
If you are a lover of shooters, the most popular shooting games on Google Play, with this mobile you have everything you need. It is not necessary to go for the best gaming mobile, because this OPPO Reno6 Pro offers us the same with a more attractive price. Its configuration makes it possible and we also have a mode that puts all the power of the smartphone to the maximum.
We will even be able to expand the RAM, with a new ColorOS option. So whenever we want something more, we can choose it a la carte. Anyway, as standard it will allow us to use split applications without problems, browse social networks and enjoy the mobile with everything we want without suffering. It does not heat up no matter how much we give it a tralla and spend hours using it.
You will boast of photos and videos
Are you thinking of going on vacation? Then you can not leave with a mobile that does not let you get great memories and immortalized moments. With the cameras of the Reno6 Pro model you can get what you want without juggling, because its 50 Mpx camera is one of the best on the market in all situations and the intelligent modes make it very easy for us.
There is also no lack of creative options, being able to take photos in ultra wide angle, with the telephoto lens or the smallest in the world, with the macro mode. So that everything goes without tremors, especially the videos, we have an optical stabilizer that will leave you with your mouth open when you see what you can do with it.
Ahead, selfies are also a real pass, you will not have to resort to filters to look better.
Lots of battery in a short time
Without being a brick with which to charge in tow, the battery of the OPPO Reno6 Pro defends itself all day and manages to reach the end. But if we are lovers of social networks or games, we spend hours and hours giving war to the mobile, at some point we will have to charge it and there we will discover possibly the best.
With only half an hour of charging we will be able to complete it 100% to continue using everything we want. And with 5 minutes, we will be able to see a complete movie, perfect if we are very short of time.
Does It Have Weaknesses?
So far everything has been great about the mobile and you may wonder, are we facing the ideal mobile? Unfortunately this is not the case and more than negative points, what we find are some outstanding shortcomings. We must say that for example, we miss wireless charging, to be able to leave the mobile on the table and not worry about plugging it in badly, in addition to the fact that we will not be able to share battery to charge our headphones, among other accessories. Small things that make us envy other mobiles.
Those who are still clinging to the audio jack, have bad news, because that input is not available on the mobile.
However, if we have NFC to be able to pay comfortably with the mobile. Also GPS positioning systems, 5G technology and dual SIM are included.
If you were thinking of passing all the photos of the old mobile the this with a MicroSD, we are sorry to tell you that the slot for the expansion delays we will not find it either. Nor do we have another extra of the most premium phones, such as IP68 water resistance. We will have to be careful with it, because a dip can make us have a very bad time.
Some cuts in its possibilities that make all the sense in the world, so the price does not skyrocket as in other mobiles that do include everything.
What Changes With The OPPO Reno6
Although it is very good and its price is not excessive, the Pro model can escape from our budget and there comes the option that is one step below. In this case, some important aspects change, but equally, it can be a success if we are not going to play with the mobile or we are less demanding with the cameras. We give you the keys that make the Reno6 model slightly worse:
Less power to move games, but if you can with the rest of the apps.

Photos and videos are less surprising. There is no telephoto lens or optical stabilizer.

It is a little smaller than its screen and its measurements.

It also has a smaller battery.
At least we also have a good screen, with surprising fast charging and sharing practically everything else, such as connectivity.
What Do Users Say?
Looking at all the opinions of those who have in hand the OPPO Reno6 Pro during the day to day and for a long time, we realize that we were not wrong. The opinion of all of them agrees that it is a mobile to which it is difficult to say no, because it is a success for practically any user.
It fulfills everything we want to do with it. It leaves happy those who have just bought it and also those who have it since it was presented in May 2021. Time seems not to pass through it, because it will also be one of the first to be updated with Android 12 and ColorOS 12, getting us to enjoy all the news of the system and you can get even more out of it.