Types Of Computer Mice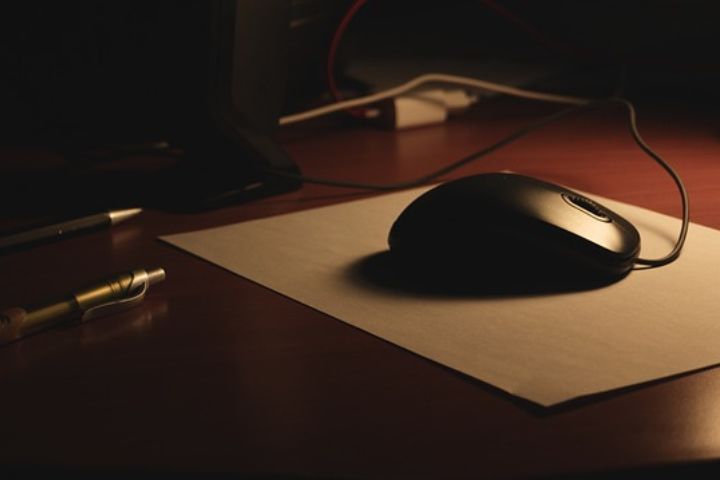 Computer Mice : Do you know which type of mouse is better? As often happens in other tools, it is the one that responds to your needs and preferences. Details such as use or type of work should count towards your choice.
To find out which is the best mouse, the first step is to know all the types with their essential characteristics and recommended uses, assessing pros and cons. Today it is easy to find a great variety both in specialized stores and in large generalist shopping areas.
Ball Mice
Although they are still sold in a very sectoral way, this type of mice has their days numbered and represent another time, the beginning of technology. They are difficult to find in current stores or in large stores because they have become outdated.
Ball mice are easy to identify because they have a ball at the bottom that is the one that rolls to move the pointer around the computer. Compared to the current ones, they are inaccurate, slow and get dirty very easily, which forces you to take out the ball and clean them almost often. They are not the most recommended option.
Optical Mice
They come after the ball ones and are today the most popular and used. They are the everyday and home mouse that you can find on any computer. Depending on the sensor they carry, they can be laser or LED, which are the most innovative.
Wireless
They do not carry a cable, but a connector that you put in a USB port of the computer to connect to the wireless signal emitted by the mouse. They use batteries, usually, which can be a disadvantage in some cases. The installation is very simple, but if you need help, the telephone computer assistance service of your home insurance is an infallible resource.
Cable
They connect to the computer through a cable, offer less freedom of movement and can become a little uncomfortable if you make a very intense use of the mouse or, for example, if it is for playing.
The ergonomics, shape, size and design mean that within the optical mice there is a wide variety of styles. Usually, large, flat mice are recommended so that the hand is in a comfortable and relaxed position. However, if you want a mouse to take on a trip, to meetings weight and size do matter and since the use will not be as intense, you can choose to make them smaller and lighter.
Magic Mouse Apple
Apple has its own mouse for its computers and devices and although, in essence, it is an optical mouse it has some peculiarities, apart from that it can only be used on computers of the brand (or paying a license to use it on a PC).
The Magic Mouse is wireless, but you won't have to worry about batteries because it's fully rechargeable. The design is in the style of the brand: simple and sober, the typical movement wheel of all mice disappears to offer a uniform and totally tactile top through which your finger moves to orient the pointer across the screen.
Portable Or Touchpad Mice
Laptops do not need an external mouse, they can be used with their own touch mouse that is included in the bottom of the keyboard as a flat pad that allows you to just swipe your finger to control the pointer across the screen.
Fingertips are used to position the pointer and there are one or two buttons to click or select. This touchpad is known as a Touchpad or Trackpad.
Tactile Ball Mice
There are mice that have a ball at the top – trackball – to be able to move it with your thumb and move the pointer around the computer screen. They prevent you from having to move the mouse from the table, so it is recommended, if you have any mobility limitation in the wrist or to avoid injuries from continued use.
The latest mouse models combine trackball technology with traditional wheel technology to respond to the different uses and placement preferences of all users.
Within this class of devices, you can find mice vertically or joystick style that, although they are not too popular, are common among gamers, for example and will be a perfect gift for the communion of a child who likes video games.
Analyze advantages and disadvantages of each mouse model, take into account the majority use you are going to make of it and do not forget that, in addition, once installed you can configure it according to your preferences in the corresponding menu to get the most out of it.