Details To Consider When Buying A Webcam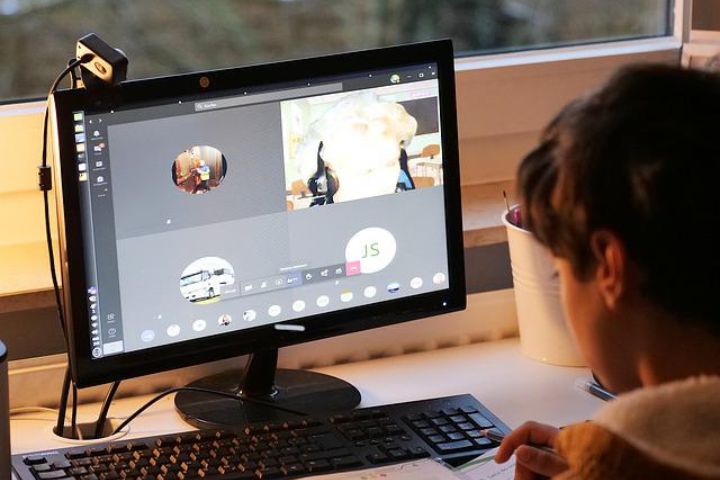 Webcam : One can very well use a traditional camera for various reasons. However, the webcam is intended for specific uses. It is a handy tool that allows you to chat remotely with your loved ones, friends or customers. It doesn't matter where they can be on the globe. But the webcam is also essential to share your videos on the internet and make a name for yourself.
The concern is that today there are a multitude of models and many options on the market. And that won't make your purchase decision any easier.
In addition to a meticulously established comparison of the best webcams, we inform you through a buying guide the details to take into account to help you better understand the webcam that will meet your expectations and your real needs.
Resolution
This feature is the most important when you are going to choose your webcam. The resolution will simply determine the type of video or video quality you will be able to get.
For streaming, there will be no better choice than opting for a webcam with a resolution of 720p or 1080p. The more pixels there are, the sharper your image will be. With a 1080p webcam, it will be a real pleasure for your interlocutors to chat with you in video call.
Objective
The quality of the lens is just as important as the resolution of the webcam. Indeed, an excellent lens will be better able to better manage the clarity of images thanks to better light transmission.
So pay close attention to this setting when choosing your webcam. The manufacturer often specifies the technology borrowed by the webcam to manage the brightness.
Frame Rate
Frame rate is the speed at which the webcam can capture still images. In our comparison, you will see this one described in FPS designating the number of frames captured per second. The larger this number, the smoother the retransmission of images will be. You guessed it, so it's also another very important criterion.
At less than 30 FPS, the images will have a certain delay and will lose consistency. The best choice is therefore to favor a webcam recording at 30 frames per second.
Autofocus
Autofocus or focus is a must-have feature on any camera. This option allows the webcam to focus the image on the filmed subject. So no matter if the subject gets closer or farther away from the lens, the image will always remain sharp on it.
It will be essential for demonstrative streamers who have to move a lot or for people who want to offer the best to their interlocutors in video call.
Microphone
A webcam can be equipped with a built-in microphone or not. If you choose to buy a webcam without a microphone, then you will need to invest in an independent microphone. At first glance, it will seem more economical because a webcam without a microphone will certainly cost less and the quality of sound delivered by the microphone may be better.
However, this may not be very convenient as you will be forced to plug in both devices each time. And if you plan to take your webcam with you, you should provide another place in your bag for your microphone.
Be aware that today many webcams include quality microphones. In our comparison, you will have noticed that some webcams are even equipped with 2 microphones. In order not to burden yourself with an independent microphone, opt for a webcam with microphone.
Noise Reduction
To make the sound clearer, the webcam can be equipped with the noise reduction function. Thus, you are sure that the person who listens to you will know very well what you say. It will then be more pleasant for your interlocutor to chat with you in video chat.
And what about your streaming videos that will simply impress your audience just for the sound quality you offer them. So keep an eye on a webcam equipped with this function if you have to use it in a rather noisy environment.
Connectivity
You will find two types of connectivity for a webcam on the market. Notably, there are webcams that connect to your computer via USB cable and those that are wireless. In practice, there is a significant trend towards the use of webcams that plug in with a USB cable rather than wireless webcams.
Indeed, a webcam that connects to the USB cable is much easier to configure and use. But the use of the wireless webcam has a certain interest as one can very well use it as a surveillance camera. It is quite convenient to monitor a baby in his room for example.
Rotate Your Camera!
We have no doubt that you will find in our comparison of the best webcams the model you need. Whether you plan to use it for streaming, to make video calls or to film footage that you are going to post on YouTube, every webcam on our list will totally satisfy you.