The 7 Drawbacks Of The iPhone X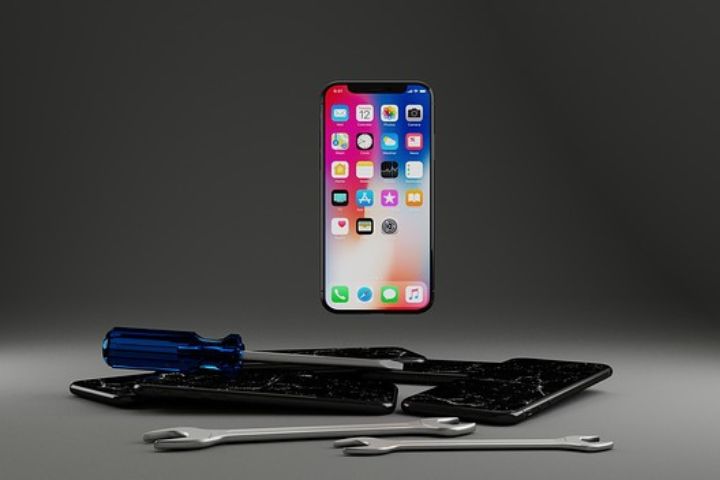 In this post I have exposed, in my opinion, the 7 disadvantages of the Iphone X. Maybe after reading them you think twice if it is worth spending so much money on a mobile.
Exorbitant Price For A Mobile Phone
If you want an iPhone X you have to scratch your pocket, that's right and you know it.
Obviously, one of the things that I do not like about the new iPhone X is the price.
The device has exceeded the bar of 1000 dollars and that is something that does not like too much since it is an exorbitant price, for many benefits it has.
I really think they don't make up for the new features with the price it has.
Facial Recognition Fails To Convince Me
Although the device has wanted to innovate in security and introduce facial recognition, that is something that personally does not convince me since you have no choice but to use it.
I think you should have left the fingerprint sensor as well as it can be a disadvantage for your users in case it doesn't work properly.
What happens if due to software problems or a blow to the camera, it stops working?
128GB Version Does Not Exist
You can only buy an iPhone X either 64 GB of storage or 256 GB.
It is very extremist since there is no intermediate point, which is where the key is.
It really does not make much sense since there will be many people who are willing to pay 1159 dollars for the 64 GB, but who end up buying the 256 GB for a little more.
For the ordinary user, a mobile with 64 GB of storage is more than enough, although you have to be cautious when downloading videos and high resolution and, especially, when you are going to record them yourself.
You must have present that the camera of the iPhone X records video in 4K at 60 fps or in Full HD at 120 fps, something that can make it occupy a lot of memory.
If you are one of the people who record many videos, the best option is to acquire the 256 GB, but you must bear in mind that in such a case the price rises to 1300 dollars .
You Must Use Obligation Protection
Cover yes or yes. We get very "tiquismiquis" when choosing the design or color of our device to end up with a case, which often does not show the charms of the device.
The new iPhone X points out that it has enough ease to scratch, something that forces you to buy a good case to avoid greater evils.
If you are one of the people who likes risk and avoid the use of covers so that the design of the mobile is well appreciated, you will have to be extremely careful.
Screen Brightness Compared To The Competition
The brightness of the screen is another factor that you do not like too much. Apple's 5.8-inch OLED panel is being made by Samsung.
It features a density of 463 pixels per inch even though the Note 8 reaches 521 pixels per inch.
As for the brightness, it really is much better that of Samsung.
Samsung's latest OLED panels, which are used in the Galaxy S8 and Note 8, achieve a peak brightness of up to 1200 nits, the peak screen brightness of the iPhone X is limited to 625 nits.
It may be that either the Apple company has limited the maximum brightness drastically, that it has indicated incorrect numbers on its website or it may be that Samsung does not offer Apple its best OLED panels, something quite logical on the other hand.
Not Submersible
Most Apple users think that the company has fallen short again in this issue Does it only have an IP67 certificate? It's clear that the iPhone X is far from the perfect mobile.
The Glass
Glass is not exactly the material that most resists day-to-day scratches or a fall or blow.
It definitely never rains to everyone's liking, so for many people the disadvantages can be advantages and vice versa.
What is clear is that the Apple company could have done much more to get the perfect iPhone.
And no, I do not think that I do not like the iPhone X, I just think that it is a mobile that would only be recommended to unconditional fans of Apple and that they can afford it without stopping eating for a month.
Price Of Repairs
Repairing an iPhone X can be quite a headache. We must not forget that the parts to repair this device are very expensive and that a change of screen, for example, can cost 350-500 dollars. Yes, you read that right!
Also Read : CRM Software