Simple And Effective Real Estate Marketing Strategies For Success As An Agent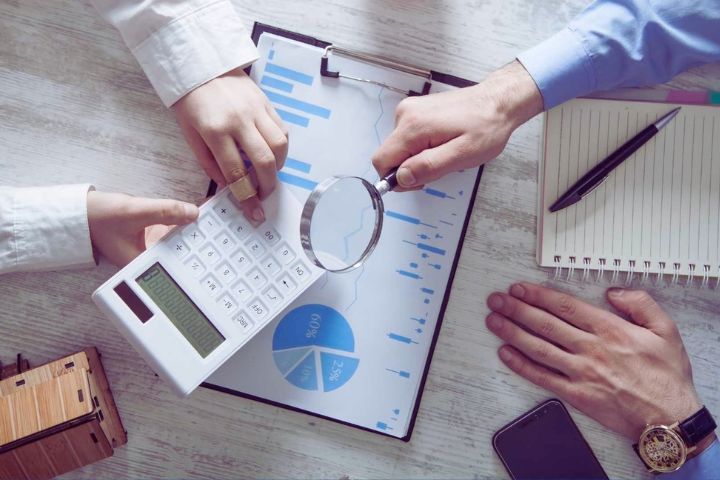 Simple And Effective Real Estate Marketing Strategies : Having a good real estate marketing strategy and tools is essential when it comes to having a successful career as an agent. As a real estate agent, you must accept that you are a "walking billboard", having to take advantage of every moment of your day-to-day to make yourself known.
We Share Some Ideas That Will Surely Be Very Productive For You:
1. Create your online presence
Whether you are new to the industry or experienced, it is very important that you have your own website. Technology is at our fingertips 24 hours a day, 7 days a week. Consumers search for everything through the web. 
2. Ask for recommendations
Working with people who know you are a win-win situation. After making a transaction with a buyer or seller, it is important that you continue to maintain contact with your customers. 
3. Organize Open Days (always with maximum security)
They are the famous "Open Houses" so typical of American movies. It is a day in which anyone who wishes can visit the property put up for sale without an appointment. 
4. Be active on social media
When you are able to show your "real self" through images and life experiences, you will make connections with your audience. People need to see and feel your advice, support, help, and protection in such a complex process with the sale of a property. Facebook is an excellent marketing resource. 
5. Write personal notes
Personal touch, kindness, and humility are highly valued aspects of any business. When it waspersonal_notes-real-estate-marketing-strategy last time someone showed you that they were thinking of you? 
6. Support local businesses
Becoming the agent in your area, the reference agent is easier thanks also to the collaboration and joint help with businesses and premises in your area of ​​influence.
7. Collaborate with industry professionals
This is much easier if you work in networks like REMAX since you have access to the offer of your entire network, both nationally and internationally, which increases the chances of success considerably. 
8. Offer your clients secure meetings via Zoom
Before 2020 and the pandemic, very few people were familiar with the Zoom app. Things changed quickly when we all spent hours on video calls and meetings every day.  
9. Keep in touch with old clients
Contact your customers annually to thank them for their trust or for recommending you to friends and family. This will strengthen your "presence" and help ensure that you are always the first agent your customer thinks of.
10. Carry out work of service to your community
Collaborating with those most in need is an action in which you not only help those who need it most but also help you feel good, see that you are in solidarity with your community, and position yourself in all areas. 
11. Create your own monthly newsletter
It is very important to maintain contact with your clients and potential clients also indirectly. It is the best way to remain in their memory and that they think of you and have your contact information when they need real estate brokerage services. 
12. Advertise in your area
Our daily activities are one of the best supports to make yourself known. To do this, you can hire advertising for supermarket carts, the backs of tickets, or the bags of bread from bakeries in the area. A very simple way to reach customers in your neighborhood!
13. Become an active neighbor
Regardless of the area in which you reside, there are sure to be many events in it where you can make yourself known. Obviously, these are not the best times, but when we return to normality, you should plan to participate in this type of activity. 
14. Launch your own YouTube channel
Do not be ashamed to go on camera, little by little you will do better. You have a lot of information to contribute and a YouTube channel is ideal to publicize it, as well as to publicize the properties you have for sale.
15. Write a blog
Many people are looking for information about the buying and selling process. As a real estate agent, the public will always perceive you as an expert in the field, and an important way to inform is with a valuable blog post. 
16. Be attentive to clients who recommend your work
A recommendation from a client is the best letter of introduction that any agent can have. Thus, the marketing-real estate-every time they recommend you, send them a thank you card and include that testimonial on your website. 
17. Give out useful promotional items
Prevent these objects from ending up in the trash, otherwise, your investment will have been useless. Give useful things like umbrellas, pens, key rings, letter openers, etc. with your contact information!
18. Go to school events with promotional clothing
If you decide to create polo shirts or t-shirts promoting yourself, a good place to wear them is at the school of clothing-promotional-marketing-real estate your children. 
19. Offer a workshop for buyers looking for their first home
Take advantage of your professional network and count on the presence of `professionals involved in the purchase of a home such as lawyers, notaries, financial advisors
20. Host a "buy" versus "rent" workshop
Many people who rent don't realize they have the potential to buy a home.  After learning about their purchase possibilities, they will surely want you to help them find their home.
21. Mail several times a year
By depositing a flyer in a mailbox, we literally get about 10 seconds of attention to see what we send before it goes into the trash. That is why we need to reach our customers several times a year.