How To Use LinkedIn To Attract Customers: Four Effective Strategies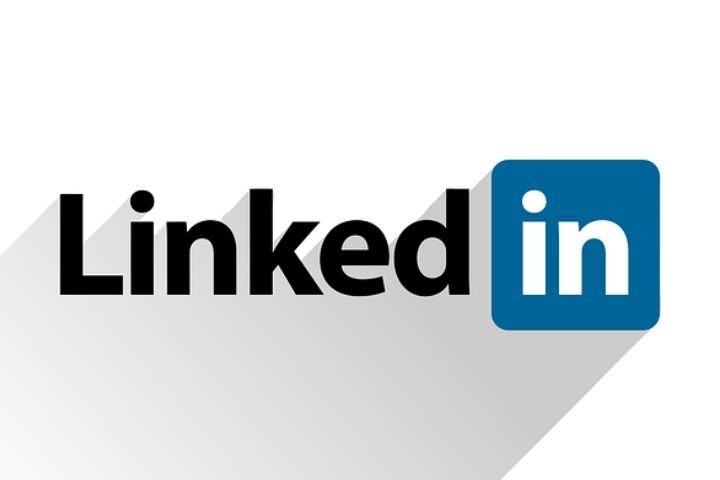 According to Linkedin, this platform is the #1 content distribution channel for B2B marketers, taking into account that these people also use other social networks to publish content. And it would not be surprising, since Linkedin is a platform created specifically for professionals.
But to have a presence and capture your potential customers, it is not enough to be present on this platform. There are several strategies that you must apply to stand out among all the competition, because after all, you are not the only one who has a profile on this social network. That's why we leave you effective strategies on how to use Linkedin to attract customers.
Optimize Your Linkedin Profile To Take The First Step
Have you noticed that at conferences or important events to which a guest is taken, the master of ceremonies always makes an introduction to introduce this character? Well, there is something similar on Linkedin and that is the optimization of your profile.
As a B2B company your goal will be to attract customers on Linkedin and that is why you need an introduction. That is, something that presents you as a formal company at first glance. Remember that the first impression is the one that counts.
Having a complete profile will be your introduction, because this will be the first impression that customers or other entrepreneurs have of your brand when visiting it. That's why it's important that you see some steps to make your profile complete and give it a more professional look.
Professionalize your cover image and profile
Linkedin has a number of recommendations to make your profile picture perfect and this would suit you quite well if you are making yourself known as a professional. But if you are going to promote your B2B company, it is recommended that instead of a photograph of yourself, you place the logo of your brand.
You may have many professional qualities as a person and owner of a B2B company, but it is recommended that you leave that information for your personal profile and focus on positioning your company on Linkedin with its corporate image. This is how large B2B companies handle it on this platform.
Now people know that your company is present on Linkedin, but what does it do? The cover photo can be key to give a clue when it comes to your potential followers asking this question. Of course, later you can detail this information, but remember that you must capture the attention of users from the first moments.
As the big brands are already positioned, they can afford to place a photograph that represents their values or some campaign that they have on the air at that time. But if you are starting with your B2B business, it is best to use a clear and direct photograph, which represents the industry in which you operate or shows the products you offer.
Detail your Linkedin profile information for an SEO strategy
Hubspot mentions that organic SEO is about 5.66 times better than paid ads. This is important to keep in mind, as Linkedin also works as a search engine for professionals.
It means that in this platform you can also apply SEO (search engine optimization), because Linkedin will position you in the first search results of users, according to the keywords you use.
It is for this reason that you should make sure that your company's information is up to date and that it is as detailed as possible. For example, if your company is engaged in the manufacture of handmade jewelry, you will need to place the keyword "jewelry" repeatedly in the description field of your company.
Try to think of the words that customers could use when looking for a company in a certain sector and include them in the different fields when optimizing your profile. Remember that Linkedin recommends having a stellar profile level, as you will be 27 times more likely to be found by people in searches.
Customize your URL on Linkedin
When creating your profile on Linkedin, this platform assigns you a certain URL (web page address), but usually this is usually a bit extensive and with a series of numbers that have nothing to do with your company.
It is advisable to change this URL and customize it to suit the name of your company or industry in which it is managed. This will help you both for SEO and to give a more professional touch to your profile.
Keep in mind that Linkedin allows you to change this address only once every 30 days. That is why it is important that you take the time to think in this direction and try not to change it. If so, the address you deleted will be available to other users after 365 days.
Create Relevant Content On Linkedin And Give Value To Your Brand
Unlike the other social networks, the content you handle on Linkedin should be of great benefit to the audience. Since you are in a social network where your customers are businessmen, just like you, it is not enough to publish motivational phrases or have only a beautiful design. The important thing is to be a source of relevant information for your potential customers.
This practice has led members to generate more recommendations and feedback. In fact, Linkedin mentions that posts from professionals are being shared at an impressive level, achieving a 150% increase over traffic per post. 
Remember that with good content the first thing you will be generating will be awareness (when a person can identify, remember or associate your brand), so it would not be bad to start planning your digital marketing strategy on this platform. For this, Linkedin offers you several options that you can take advantage of so that your content is exposed in the best way.
Linkedin posts with links
Just like on Facebook or Twitter, Linkedin allows you to post statuses. But we recommend you not to share personal thoughts or motivational phrases, since the public in this social network does not seek to be distracted or pass the time. Linkedin users are looking to improve their businesses and learn new things.
So pasting links to direct users to extensive and relevant content will be very useful. Even Linkedin itself mentions that status updates with links can achieve up to 45% more follower engagement than updates without links.
So if your business has a blog account or a website, it's best to share that content on Linkedin. The advantage of this is that not only will you be providing useful content for your followers, but you will also be promoting other platforms in which you have surely invested time and money.
To make this type of posts we recommend you write a description that enriches the link, because at the time of pasting it in your state, the headline and cover of your blog will be visible. That is why we recommend that you do not repeat this information in the description. Instead, try to enrich this content by creating eye-catching text that works as a hook and always includes a call to action.
Videos on Linkedin to generate more traffic
Linkedin mentions that companies that use videos in their marketing strategies increase their revenue 40% faster than companies that don't use it. That's why it's no wonder that this platform has implemented native videos.
Previously Linkedin allowed only to publish linked videos, that is, share videos from other platforms such as Youtube or Vimeo. But now companies can publish native videos, which unlike linked ones, can be chosen directly from the computer or phone to be published on Linkedin.
One of the great advantages of native video is that playback is automatic. It means that if a user browses your Linkedin homepage and stumbles upon a native video, it will start running without there being any need to give it Play. Although it can be an advantage, remember that Linkedin takes into account a visualization from 3 seconds of playback.
What will be at the discretion of the users is the sound, since they can configure their profile so that the videos that start automatically have sound or not. That is why Linkedin recommends including subtitles in the audiovisual content you want to upload, since 85% of videos on social networks are played without sound.
Here are some of the best practices that this platform recommends to create an amazing B2B video:
Optimal duration:

According to your marketing objectives, you will need to define the duration of the video. For example, if you want to attract the attention of new customers, the duration should be 30 to 90 seconds. But as the public becomes more interested in your brand, you can increase the length. Linkedin allows a duration of 10 seconds, which is recommended only if your target is those who already know your brand and are really interested in learning more about it.
Video titles:

Linkedin allows you to generate a title for your native video. So it is advisable to take advantage of it to make a promise of value or tell the audience what problem you will solve. The important thing is to hook them with a good headline.
Call to action:

Invite users to see more of your content, direct them to your website, or invite them to visit your blog. This will help you get closer to meeting your goals, whether you want to sell a product or generate new contacts.
Promotion:

Linkedin suggests using the word video in promotional posts or

emails

, as this can greatly increase the CTR (Click Through Rate).
Check out this example of how Huawei implements native videos on its Linkedin profile. In the part of the description, Huawei presents a problem and uses it as a hook to capture the attention of those who may have this need. Then, we see that in the headline of the video it mentions a solution and specifies it with a brief description of the service it offers.
Industry news to showcase your expertise
Linkedin is full of professionals looking for an opportunity to grow their businesses and valuable information can be an input to achieve this. So sharing news or studies about the industry can be of great benefit to you, whether you have done them or simply found it to facilitate their access to users.
For example, if your company is focused on the distribution of cleaning products, you could share studies on the demand for detergents in a certain country or trends in the behavior of buyers of these products. This will give you a more professional profile and added value as a brand.
Remember that your customers will value you not only for the quality of products you offer them or the affordable prices, but also for everything that does not represent a cost and that still provides them with benefits.
Post photos that speak well of your brand
Photographs can reveal the personality of a brand. Just because Linkedin is a social network for professionals doesn't mean you can't show social topics or send positive messages. What's more, publishing this type of topic will bring a lot to your brand, since the human factor is something that is increasingly valued today.
In the case of Amazon, the company made very good use of the photographs on Linkedin, as it published a series of posts portraying its collaborators for Women's Day. In them Amazon reflects the importance and respect it gives to its collaborators and exalts them, mentioning the important positions they have reached.
For more corporate aspects, you can also upload photos of important industry events you attend. It's important to frequent these events, but it's even more important to show people that you attended these events. This way you will not only make yourself known, but you will also demonstrate more professionalism and make them perceive you as a company with a presence in the industry.
Create native ads for greater reach
Since you've generated valuable content on your profile, you can opt in to sponsored ads on Linkedin. These are also called native ads and their advantage is that they are displayed in the feed as if they were organic posts, mixing with all the content of the profiles that a user follows. In addition, this platform allows you to advertise through 3 different formats:
Simple image ads
As we have mentioned in point number 2, images can carry a description and a URL that directs users to the advertiser's website or blog. For this type of ad it is advisable to use a striking image, which impacts users and encourages them to select the link that accompanies it.
Video ads to captivate your audience
Linkedin has mentioned that 70% of B2B marketers believe that video is more effective than any other format. That is why this platform considers this format as one of the most effective and mentions some recommendations to create videos to promote a company.
Hook:

A powerful message, a shocking scene, or whatever you want to highlight from your ad should capture the viewer's attention within the first 3 seconds of the video.
Awakens pain or pleasure:

The problem or opportunity should be identified and exposed within a range of 3 to 15 seconds.
Solution:

Describe what your brand offers to solve the problem above and explain why your product or service can help the viewer. All this should be exposed in a range of 15 to 50 seconds.
Call to action:

In the last 10 seconds leave one last step to invite your audience to enter the link you attached.
Create Your First Sponsored Campaign On Linkedin
Sponsored content campaigns on Linkedin can help you meet all your marketing goals because, unlike unique ads, you can create several pieces with a different focus each. But before creating a campaign, we recommend making a marketing plan to lay the foundation.
To create a sponsored campaign it is important that you have a company page. If you do not have one, it is essential that you create it in order to continue with the following steps:
Go to the campaign manager at the top right of your Linkedin menu and hit the "advertise" button.
You will see that Linkedin will take you to a page with 4 sections at the top. Go to the section that says "campaigns" and click on the button that says "Create campaign."
You will immediately see a series of options in which you will have to choose your campaign objective. This step is used to define the action you expect your audience to take when they see your ad.
After choosing a campaign goal, you'll see that the page will direct you to a series of fields that you need to fill in. First define your target audience, based on professional characteristics such as position, sector, company name, among others.
When you finish filling in the fields, the platform will allow you to choose the ad format. In this option you can see the native ad formats that Linkedin allows you to publish. The available formats are image, video and carousel. In addition, it offers you other formats a little less organic, since they do not appear directly in the feed.
Now you must establish your budget and define the appropriate time according to the performance of the campaign. When you finish filling in all the data you will see a button at the bottom right that says "next".
Now that you're done with your campaign, all that's left is to set up your payment details. But before it is published, Linkedin will conduct a review process. It only remains to wait for your campaign to air.