Do Not Disturb: How To Silence Notifications On Your Mobile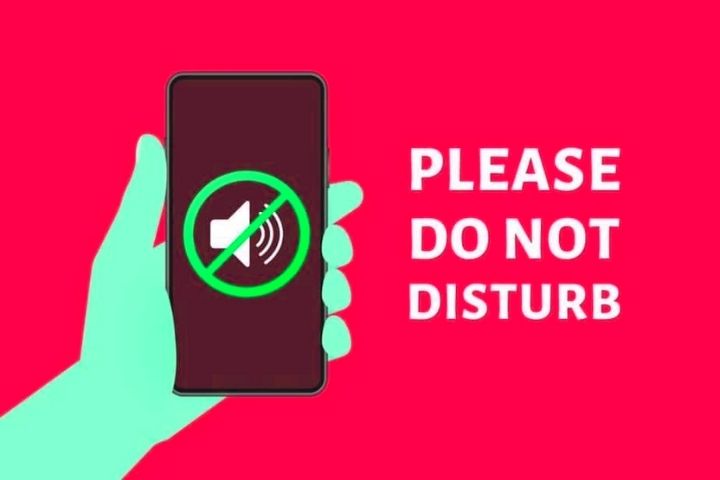 Do Not Disturb : It is clear that not all the time is a good time to have alerts enabled, especially when we have a mobile phone with sound. Whether it's because we're travelling and driving, or we're just in class, working or studying. There are many scenarios in which it will be better to silence mobile notifications , especially if we want to avoid unnecessary distractions.
For this reason, we are going to see different ways with which we can end forever, or at least, for a while, with the sounds of notifications. To do this, we will tell you each of the steps that you must follow from the phone to silence the applications and, in this way, stop bothering you until you decide that it is time to answer WhatsApp messages, emails…
Set Do Not Disturb Mode
One of the first options that we must use yes or yes is the Do not disturb mode. This tool comes in both Android and iPhone phones. And the best of all is that configuring it is very simple as we will see now.
From Android
The best alternative to the previous option will be directly configuring the Android do not disturb mode. In addition, it is a function that is included in all the customization layers, so we will not have the typical inconvenience that it is a native One UI, MIUI or other software tool. This will be the process that we must follow:
Go into the smartphone settings.

Then, we must access the Sound> Do not disturb section .

Within this, we will see different options. Although, the tab that matters to us in this case is the Applications tab.

We will have to choose all those phone apps that we want to be able to interrupt us at any time, even when we have this tool activated.

To do this, click on the Add button.
If you don't want it to be on all the time, you'll have the option to schedule Android's do not disturb mode. So you will have to tap on Schedule > choose the days and hours in which you want this software tool to remain enabled. Of course, depending on the customization layer, here we will find different changes in the way in which we can configure this section. Although, in any case, we will always find the programming function, so there will be no major problem.
On iOS phones
Within Apple phones we also find the function of programming the Do Not Disturb mode, which we find in the Concentration section (this will appear depending on the version of the operating system that you have installed on your smartphone). Therefore, we must do the following:
Go into the settings.

Click on the Concentration modes section > Do not disturb.

Inside, flip the switch.

You can also go to Activate automatically to schedule this tool. It will let us choose which days and hours of the week we prefer.
Silent Notifications
It is entirely possible to remain calm without receiving notifications on your mobile and not having the sound of them in your head. And we would be aware of the entry of a call on the phone, one thing does not remove the other. We tell you how to silence notifications with a few simple steps.
The easiest way to silence notifications is to select the "do not disturb" option, so the notifications will not disturb and the only thing that will ring on the mobile that is available will be the incoming calls that they can receive. How to silence mobile notifications
If you like the option that we just talked about, all you have to do is access the "sound" option on your smartphone. Next, select the "do not disturb" option. Then you will have to access the "mode" section. Then click on "calls". A menu list will be displayed in which you must choose the option to "allow calls" from "any user", if desired. The calls of some user or users in question could be restricted.
For this last thing that we mentioned, follow these instructions that will be easier for you to carry out: access the "settings" option of the mobile; click on "sound"; select the "do not disturb" option, and in "exceptions" click on "calls". Then click on "allow calls"; "from any user". Finally, click on "activate now". And that's it, everything would be correct and in order so as not to have any inconvenience from notifications that may enter the smartphone that is available.
Another option that can be carried out is to enter the "sound" section of the smartphone you have and put the sounds of everything to a minimum except for calls if you wish.
The point is that if you need to be calm and concentrated to carry out a work or study task, you can be free of any discomfort that comes from the mobile phone you have. In the case of calls, well, on occasions, it will be good to receive them, and in others, either, and silence them, as well as the rest of the notifications that can be received on the mobile device that you have. That would already depend on the moment in which you are and the task that has to be carried out without any inconvenience.