Best Mobile Lenses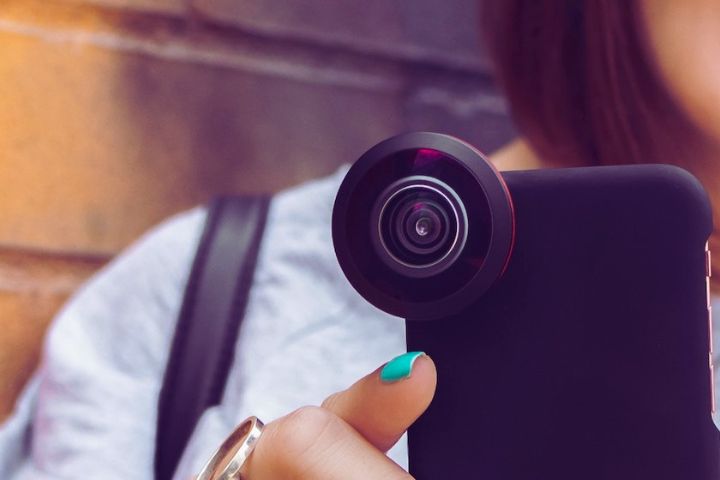 Mobile Lenses : Many people choose their smartphone based on the features of the camera. To make higher quality photos you can use accessories that enhance their quality more. In today's post we tell you what are the best objectives for mobile.
Better Lenses For Mobile Camera
The lenses for the camera of the mobile allow us to take amazing photos without having to carry additional equipment. You can enjoy greater angles, wide perspectives, different effects and greater sharpness. The main advantage of these accessories is that most are universal and also come in kit.
Your photos can have effects such as the wide angle with which the field of view will be wider than usual, the fisheye with which your photos take the form of an image reflected in a sphere and, finally, the macro effect with which you can focus at very small distances.
QX1 Lens
The Sony QX1 lens is a photographic module that, in addition to incorporating an APS-C size sensor with a resolution of 20.1 megapixels, has a bayonet that allows you to work with Sony E-mount lenses. It also has built-in flash with a maximum sensitivity of 16,000 ISO which gives it the ability to shoot in RAW format.
Aukey wide-angle lens
This lens with a slight fisheye effect is composed of six pieces of professional optical glass that reaches 238º. It has a clip design that fits perfectly into any device that has the camera close to the edge.
3 in 1 Gizcam
So you can improve the angle of small objects or scenes in your landscape, the Gizcam lens incorporates 3 lenses with individual functions. It is designed with glasses that reduce glare and reflections in the images. It is universal and has a soft rubber that protects the surface of the device. It works with most smartphones and any device whose diameter does not exceed 13mm.
TaoTronics
You will be able to get high quality photos with the three crystals it contains: fisheye, wide angle and macro. Its clip allows the correct adaptation to any phone model and is covered with a non-slip material that keeps it fixed on the surface of the mobile. The lenses have a perfect finish and have lower and upper protection for any fall or blow.
3 in 1 Mpow
Its 180º fisheye, 0.65º wide angle or 10X will allow you to take excellent photographs and focus on new perspectives with your phone's camera. The quality and effects are close to those of a special camera. Mpow's device is mainly compatible with iPhone, Samsung and LG phones among others.
Memteq
The set is composed of five lenses with which you will have different options to take photos with your mobile. You can use them separately or link them and get a different effect. To ensure the durability of the product, its manufacture is mainly made with high quality aluminum.
Photojojo
Photojojo optical accessories are compatible with terminals thanks to its system of circular stickers with magnet on one side that allow you to adhere to the contour of the camera of your mobile. In addition, when you acquire the lens you can choose to buy the lenses individually or in a pack of five composed of one wide angle and macro, one fisheye, one super fish, a 2x telephoto lens and a polarized one.
Also Read : Marketing Automation In ECommerce