Best VPNs For Amazon Fire TV Stick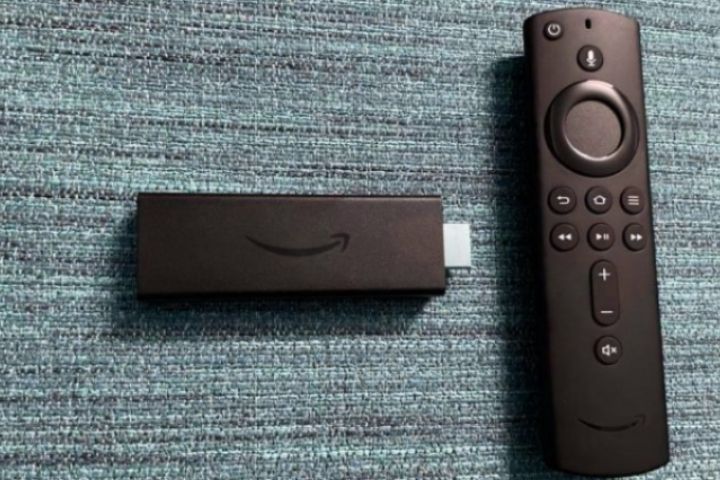 If you need to unblock Amazon Prime video content or watch it privately on your Amazon Fire TV Stick, these are the best VPN services you can use.
Both the Amazon Fire TV Stick, like the rest of the company's Fire TV devices, are excellent devices for watching Prime Video videos, as well as other streaming video platforms such as Netflix, Disney Plus, HBO Max or YouTube, among others. 

Without a VPN, you will only be able to watch videos that are available in your country. You will see an error when you try to watch some content restricted by regions, or you will simply not know about the series and movies that are new.

However, this scenario may be different if you use a VPN, as it allows you to change your location and connect to your video platform as if you were in those regions or countries. 

It is an increasingly common practice, and not only in countries with restrictions or censorship. 

The good thing about using a VPN with a hardware device such as the Fire TV Stick is that it will be very easy to use, since most have dedicated application development to facilitate the configuration and start-up process.

Also note that all VPN is capable of encrypting the information that travels between your device and the server, so no one will be able to know what content you are consuming and it will guarantee you some privacy. 
Also Read : What Are Apple Search Ads?
What Should I Look For In A VPN?
We have several articles related to VPNs in which we explain in detail their main uses and aspects to take into account. 
Take a look at the article on the best VPNs you can use for general use.

In the case of using a VPN for streaming , these are the recommendations:
Application
: 
You should have an app in the Fire TV app store Speed ​​- Servers and connections must be fast enough to stream video at the highest quality. 

Choice of servers: The VPN must have servers in the countries or regions where the content is available.
Bandwidth: 
video consumes a lot of traffic, so pay attention that your subscription plan does not have any data allocation limits.
Technical service
: 
The quality of the service provided and the immediacy when solving problems or incidents with the connections.
Price: 
There are free VPNs, but if you want a quality service, you will have to pay to obtain the previous points. 

More and more VPN services are developing a specific application to work with Amazon's Fire TV Stick, especially now that the company has announced the new Fire TV Stick 4K Ultra HD version with Alexa remote. Here we offer you only the ones that we consider the best.
Best VPNs For Fire TV Stick
NordVPN wasn't the first to offer a dedicated app for Amazon's FireStick (real name Fire TV Stick) device, but it quickly realized that its users were demanding one and developed it. 

It has a decent interface designed for TV use, which means it's easy to use with your Fire TV remote. This experience improves with the latest generations of Fire TV Stick .

As a service, NordVPN is one of the best. It has a large number of servers (more than 5000) spread over 60 countries, which is very interesting if you are looking to unblock popular streaming services. 

That's partly thanks to its Smart Play function that automatically chooses the most appropriate server for any country, you just have to choose your destination and the platform will take care of configuring the rest.

The performance is among the best of any VPN service and more than sufficient for HD video streaming. 

It can also be fast enough for 4K video if you have a compatible Fire TV Stick.
Also Read : Google Plus : Tips For The Companies