How To Protect Yourself From Disinformation Or Fake News?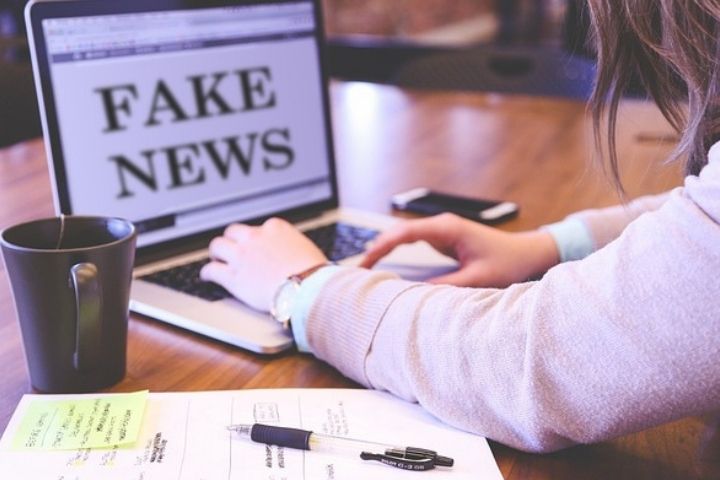 Disinformation : In the old days, and today too, it used to be said that "paper holds everything". Currently, most of the information that we found in this medium is accessible on the Internet, so we can rewrite that aphorism as follows: "The Internet supports everything". And we could say that it is true, since cyberspace is a place where everyone has the opportunity to publish content, but also as users we will have the ability to give an opinion and assess.
Just a few years ago the concept of fake news emerged . Baffling at first, it has become so commonplace that virtually anyone could define it as fake news. A priori and depending on the context in which we find ourselves, it could seem like something without too much importance, a hoax, a "trolla", and since not everyone has the same critical capacity, the consequences can be completely unknown.
In addition, we must not forget an essential characteristic on which the dissemination of false news is supported: immediacy. Technologies have turned us into "information consumers without fear of infoxication ", we have dozens of services (WhatsApp, Twitter, Facebook, web, etc.) through which we receive information and we follow tens or thousands of profiles. All this amalgam of news and content, and the fear of "not being up to date" means that our ability to select "the good" from "dust and straw" is reduced and a new concept appears: disinformation.
Guidelines To Remedy Or Mitigate The Generation Or Spread Of False News
This becomes even more important if we are a related company or from the media sector, and even more so when governments consider this matter a serious problem. But what is your goal? What are they generated for? Basically to mislead citizens, exalt or discredit personalities, politicians, etc. Without a doubt, this can have very important consequences, but they are even more so when health comes into play. Home remedies for overweight or miraculous and natural medicines to cure cancer are just two examples.
Returning to the media, and assuming that there is no magic formula to protect against "misinformation", disinformation we can indicate a series of guidelines to remedy or mitigate the generation or spread of false news:
Go to the source of information and contact someone with responsibility who could confirm the information and offer all the details. Although contrasting the information with other means with a high level of reputation could also be adequate, it will not offer 100% guarantees.

The analysis of the headlines, the origin, the content and the absence of authorship will give us many clues as to whether it is something contrasted or not. Headlines that are too flashy, with misspellings where we cannot find the author of the article or it is someone completely unknown, should set off the alarm against the possibility that it is fake news . Additionally, if the origin is a

social network or a forwarded WhatsApp message, it should also put us on alert.

Training the critical capacity will be essential to be able to distinguish between what is true and what is false.
The Evolution Of Fake News
Currently, practically all the content associated with fake news that we find is text or some retouched image, but the first so-called deep fakes have already appeared , or what some call the evolution of fake news . These are videos in which personalities (presidents, actors, etc.) appear talking about things that they would never mention. 
Undoubtedly, we are facing an additional twist of misinformation and that will put society in a situation of permanent doubt where we must remain alert and follow the above guidelines, so as not to fall into deception.
Finally, another risk related to disinformation or false information and that is affecting numerous companies is that linked to rating systems, where any user can legitimately or illegitimately express their opinion. Although some services such as online auctions, product purchase portals, etc., require the completion of a transaction to allow a comment to be made. Many others can be used fraudulently to discredit a company or benefit others. That is why now the criteria of the users has become one more element that has to be studied with special attention, if we want to have an objective opinion about the reputation of a service or a company.
Also read : Google Play Errors – How To Fix Them?