5 CEOs Shaping The Fintech Industry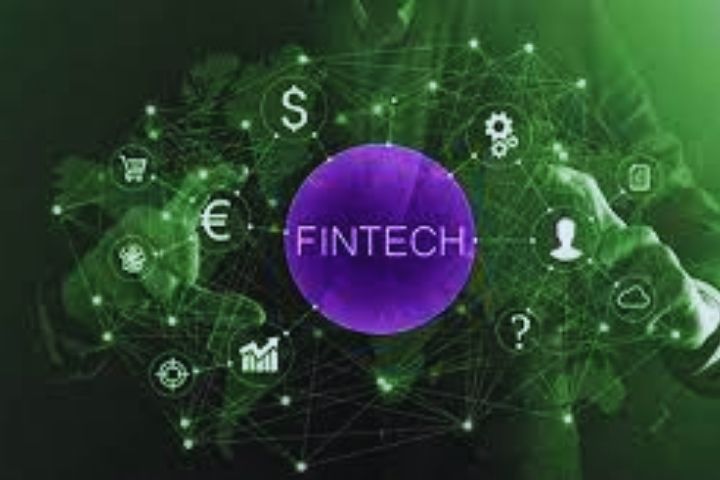 The fintech industry is transforming how you manage your finances, and the CEOs of fintech companies are leading this charge. These innovative leaders drive change and push boundaries to create new solutions and services for consumers and businesses. Here are five CEOs who are shaping the fintech industry with their vision, leadership, and expertise:
Sasan Goodarzi, Intuit
Sasan Goodarzi has been the CEO of Intuit since January 2019, and he's already significantly impacted the company's direction. Under his leadership, Intuit has made several strategic acquisitions, including Credit Karma and TradeGecko. In addition, Goodarzi has emphasized artificial intelligence and machine learning in Intuit's products, and the company has launched new features that take advantage of these technologies. With Goodarzi at the helm, Intuit is poised to continue leading fintech innovation.
Adena Friedman, Nasdaq
Adena Friedman is the CEO of Nasdaq, a leading trading, clearing, and exchange technology provider. Under Friedman's leadership, Nasdaq has been at the forefront of blockchain technology, with the company launching some initiatives that leverage blockchain for trading and clearing. Nasdaq has also made several strategic acquisitions in recent years, including Quandl, a provider of alternative data solutions. With Friedman's focus on innovation and strategic growth, Nasdaq is well-positioned to remain a key player in the fintech industry.
David Solomon, Goldman Sachs
David Solomon became CEO of Goldman Sachs in October 2018, and he's wasted no time in driving the company's fintech initiatives. Goldman Sachs has launched Marcus, a digital bank that offers personal loans and high-yield savings accounts. The company has also made strategic investments in fintech startups. Under Solomon's leadership, Goldman Sachs is leveraging its expertise in finance to drive innovation in the fintech space.
Dan Schulman, PayPal
Dan Schulman has been the CEO of PayPal since 2014, and under his leadership, the company has become a significant player in the fintech industry. Schulman has emphasized the importance of financial inclusion, and PayPal has launched many initiatives to provide financial services to underserved communities. 
Jay Reinemann, Propel Venture Partners
Jay Reinemann is the founder and managing partner of Propel Venture Partners, a venture capital firm focusing on fintech startups. Reinemann has been instrumental in shaping the fintech landscape, with his investments helping to drive innovation in mobile payments, lending, and blockchain.
The fintech industry is being shaped by several visionary CEOs who drive innovation and growth. From Sasan Goodarzi's focus on AI and machine learning to Adena Friedman's embrace of blockchain, these leaders are pushing the boundaries of what's possible in finance. The industry is poised for continued growth and innovation with David Solomon's expertise in traditional finance, Dan Schulman's focus on financial inclusion, and Jay Reinemann's investments in fintech startups. These five CEOs are just a few examples of the many leaders shaping the fintech landscape, and their impact will be felt for years to come.
As the fintech industry continues to evolve, it's clear that innovation and strategic growth will be key to success. Companies that can adapt to changing technologies and customer needs will be the ones that thrive in this competitive space. By following the example of these visionary CEOs, businesses can position themselves for success and help drive the continued growth and evolution of the fintech industry.